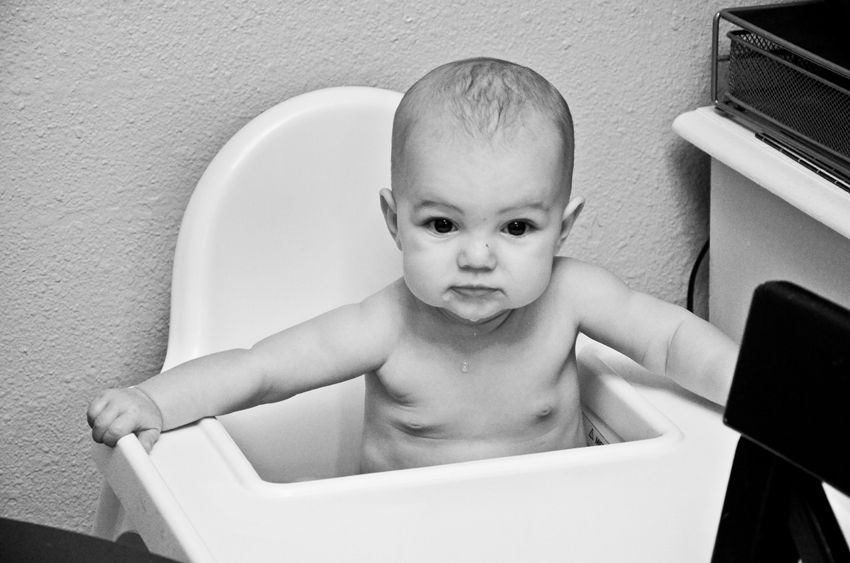 Here we are. It's Thursday already in yet another crazy week. I don't like when our weeks are so busy that I can't wait to spend a Thursday just with our kid. The past few days I have seen far too little of her aside from the early morning feedings and the bedtimes. I don't like that. That is not the type of parent I desire to be. Life is just crazy sometimes. We are in one of those seasons.
Still no teeth yet. Part of me is shocked due to the amounts of drool on a daily basis, the other part of me knows that it will happen when it's time. I'm just ready to reach that milestone and then wait for more teeth.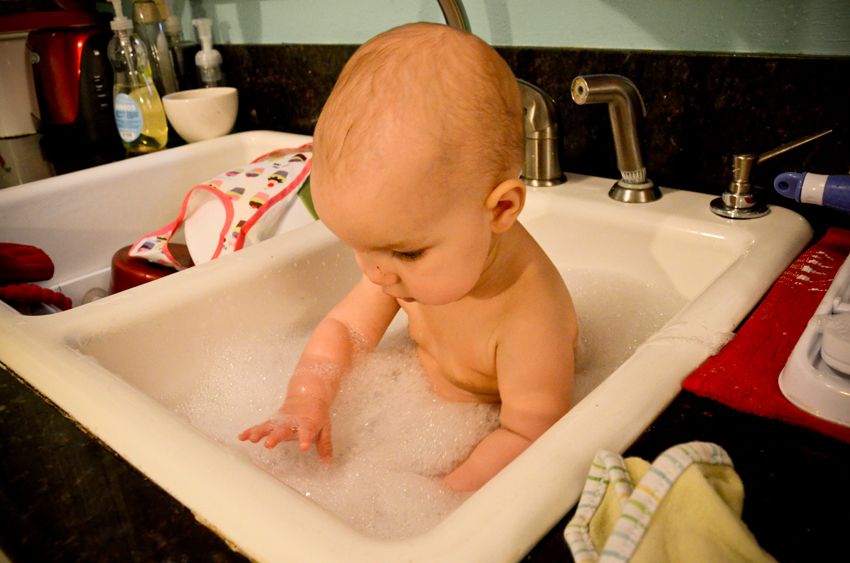 Next week we will have an 8 month old on our hands. I always say it, but I can't believe how quickly time is flying. We will be preparing for a one year old soon enough. Now with a new little cousin around, I realize how long ago the newborn stage feels now. Everything about our season with Marin is different than it was before. Her personality shines through every single day. She discovers the world one army crawl at a time and has to slobber over everything she sees. We battle nap times and bedtimes lately but she still mostly sleeps through the night. Now if I could get her to sleep past 5am, we would be golden.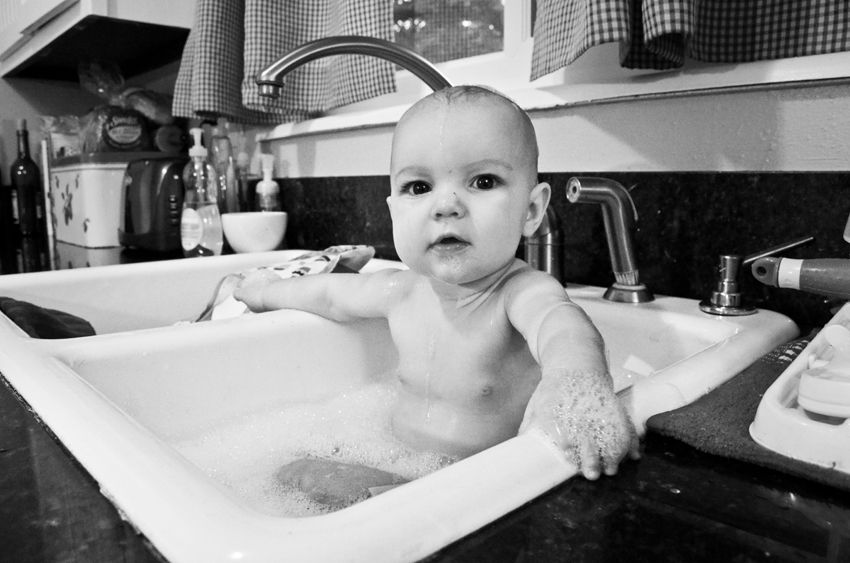 Bath time is no longer a fight. Now that she can sit up and splash around, I think she's fine with the situation. Sink baths have been a fun change lately as well.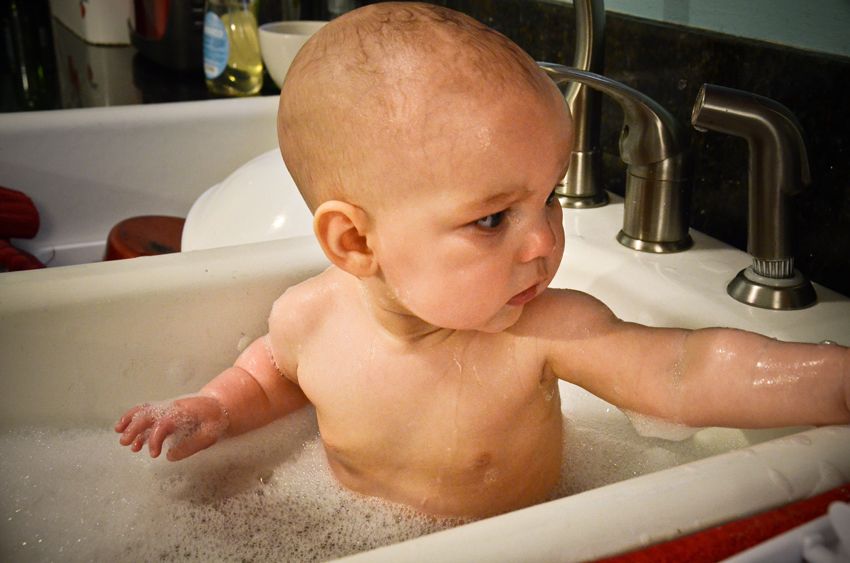 Time really does go by too fast these days.