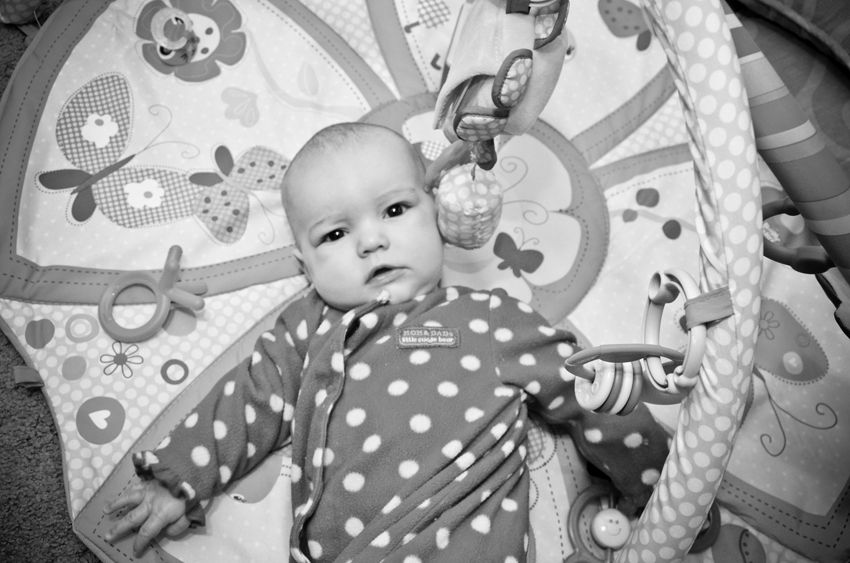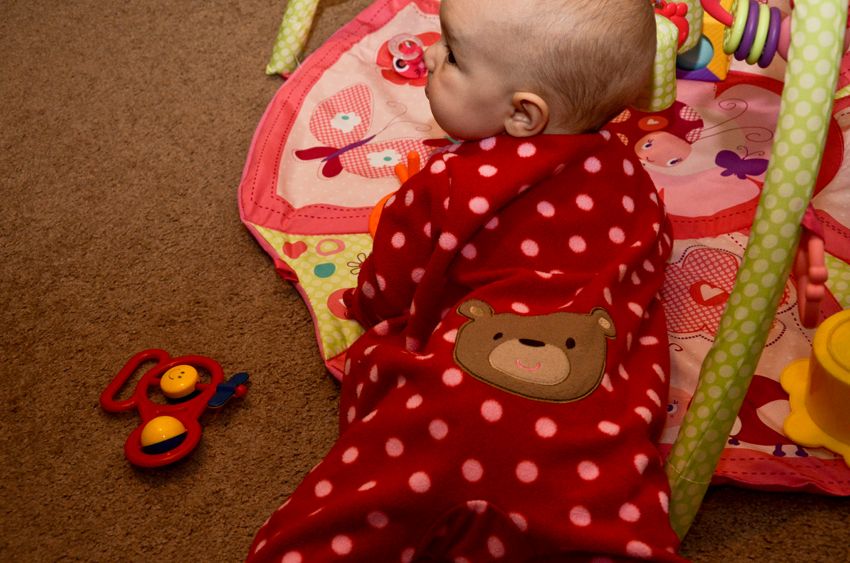 This week has been filled with early mornings and buckets of baby drool. There is a certain sense of change upon our lives in so many ways, big and small. I eagerly anticipate the time when Marin's first tooth surprises me one morning and I realize that all of her hard work and fussiness has paid off and created something. Pushed through. Defied the odds and finally presented itself into the world. I realize it is one little tooth, but she is fighting for it. I keep having to remind myself that we have to go through this for ALL of her teeth. Oh boy.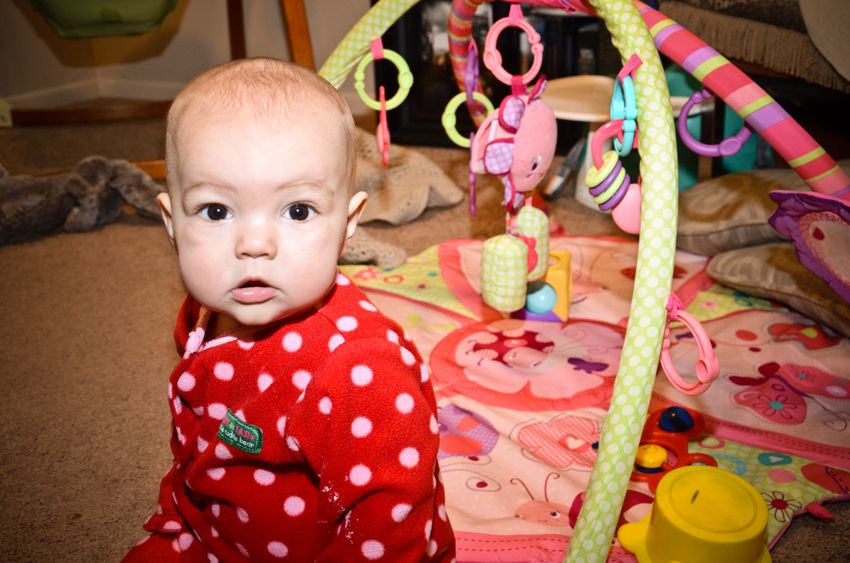 As of today, Marin is 7 months old. The newborn stage is very much behind us and every milestone reached brings us closer to her being a year old. It really isn't that far away, which is hard for me to grasp at this moment. The way that time moves and breathes in our lives completely changed when we had a child. I have to approach every day with so much selflessness, they are no longer my own. I have to be alright with that and it is definitely a learning experience. I applaud all of you parents with multiple children in tow. At this point in time, I just can't even fathom that. I know that time will probably come at some point down the road, but I wake everyday just trying to make sure I get dressed, get my work done, and raise a child in an environment that helps her grow and learn.
Within the week, we will be adding a nephew (a cousin for Marin) to this crazy mix and I can't wait. Having another baby around will help Marin grow even more and learn what sharing is all about. It truly takes a village to raise children and I am extremely thankful for the village that we have around us everyday. I just don't want to think about raising a family without them.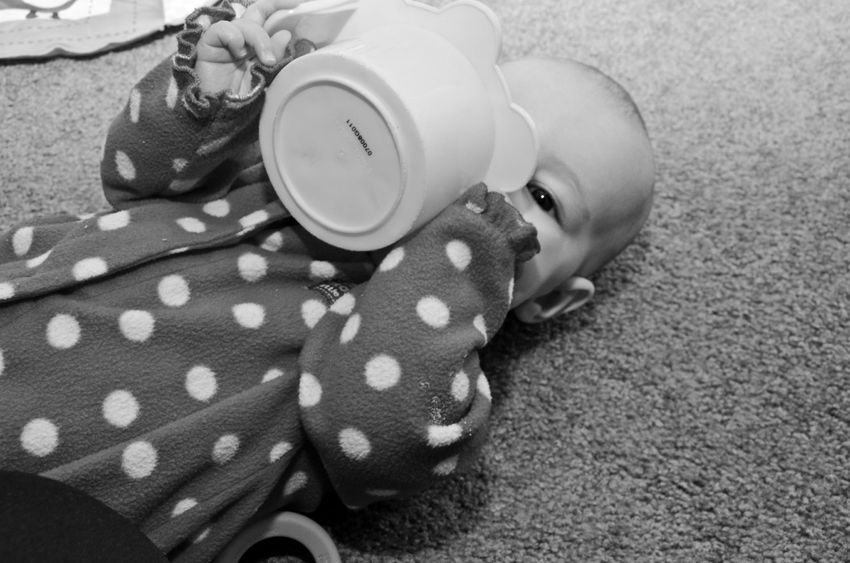 Also, baby pajamas are so great, especially ones with bears on the bum and feet.