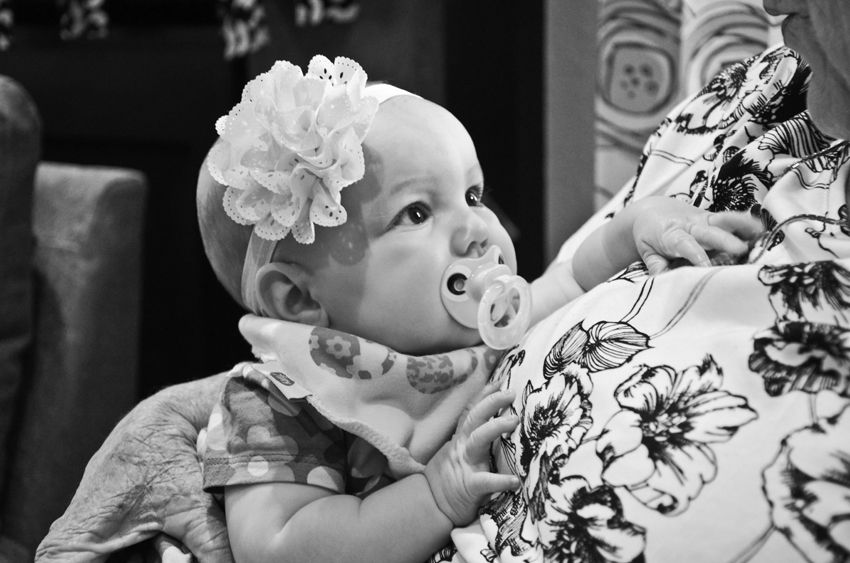 This week was the twenty eighth week of Marin's life so far. We also celebrated the coming arrival of her cousin, Gunnar. He will be here before we know it and Marin will have a whole new perspective on life and sharing all of the attention. I'm excited for that because I think it will be great to have her around some other babies. She barely has experienced that so far. When the time comes for us to have another child at some point, Marin will need to learn how to be a sibling.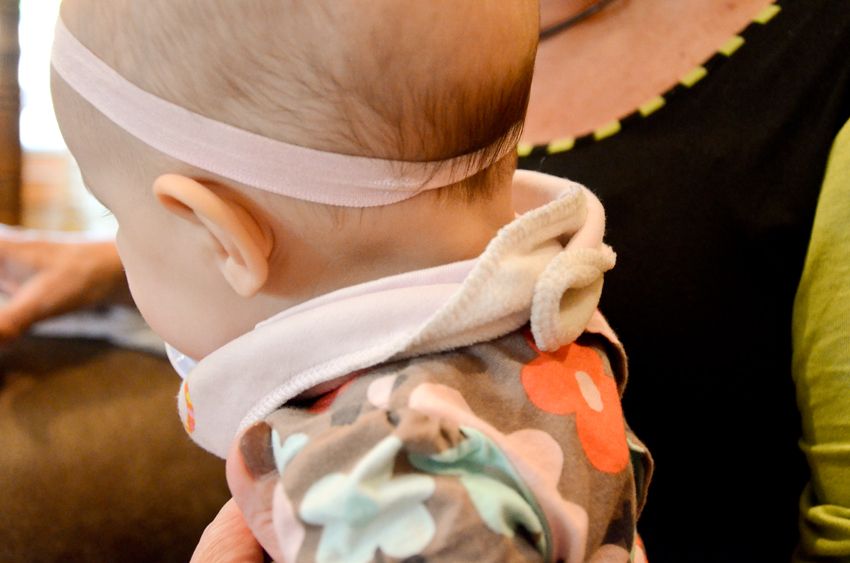 She is nearly mobile. Baby gates will need to be purchased soon and cupboards will need to be secured. She isn't crawling yet but either rolls across the room in the blink of an eye or I've caught her doing an army scoot-crawl. The days of having a child that stays in one place are going to be behind us very soon.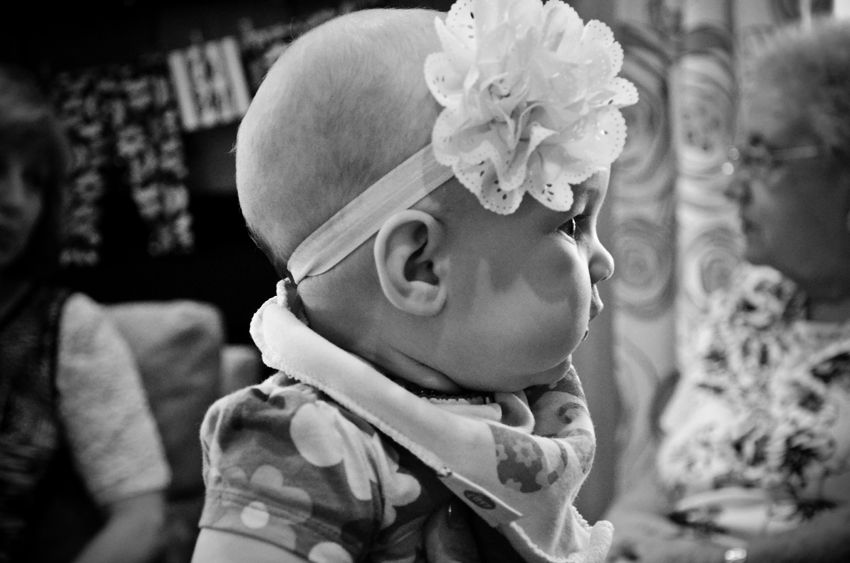 She tried peas this week and isn't a huge fan. She gets so excited to sit down and eat, hopes it bananas, and then realizes that peas are what's for dinner and makes the funniest faces of disgust. Her face is like, "Mom, are you trying to torture me? Gross!" We are working on the whole loving vegetables thing. It is taking some time.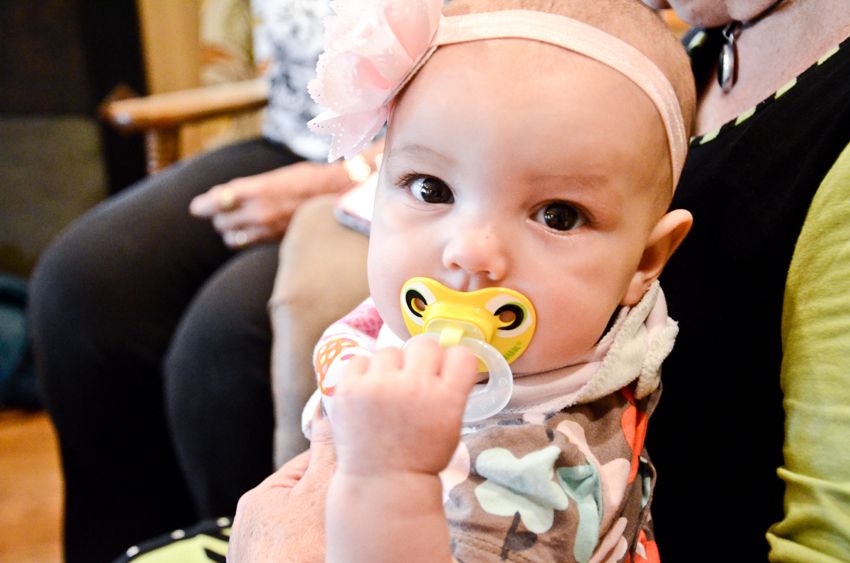 She had her 6 month check up last week. She weighs just shy of 14 lb. and is 25" long. The pediatrician stated that she is a little petite but that it is nothing to worry about. She also predicts that Marin will be somewhere around 5'7", which is crazy to think about. Marin as a grown adult. I don't even want to take my mind in that direction yet, she is still our little baby for now.
We also bought a jogging stroller off of Craigslist and I've really enjoyed taking her out in it. It is good to get out of the house more often when our days are just us together. I can get kind of stuck between the naps, feedings, and diaper changes. Fresh air does us both a lot of good.