I've come to the conclusion that a lady can never have too many accessories. I've had my ears pierced for years, but it wasn't until about a year ago that I actually started wearing earrings again. I'm obsessed. When I forget to put on earring, I feel like something is missing throughout my whole day. A wonderfully, sturdy, yet stylish bag also never hurt anyone. Here is my wish-list for the week: Accessories Edition.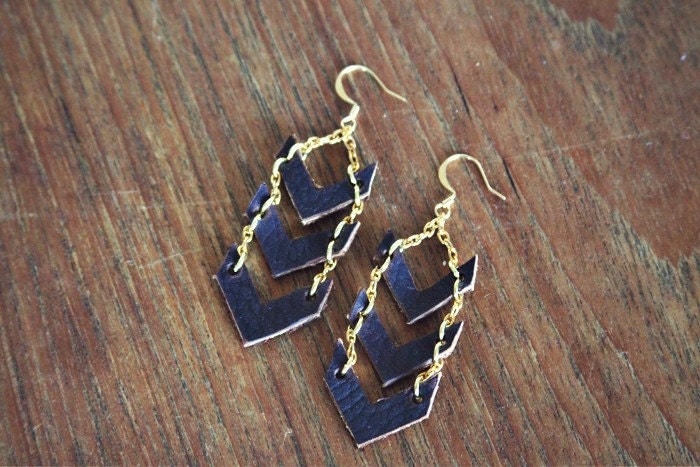 Gold Chevron Earrings By
Mooreaseal on Etsy
Happy Thursday. My weekend actually begins right now.