It has been a week now since we celebrated our 5 year wedding anniversary. The fact that I am just now able to write about our day goes to show that time really is flying faster than we can keep up with it most days. I didn't carry my camera with me that day, but wanted to capture everything through my phone.
Celebrating 5 years with my man was good. It was very needed. It's always weird for me to realize that we don't have our little girl in the back seat with us on an adventure, but sometimes parents need just parent adventures. You know?
Marin hung out with the grandparents for the day and we hopped in the car and drove to Denver. For donuts. You read that correctly. We drove 1.5 hours to another city for donuts. I'm not crazy. It was well worth it.
If you don't know of Voodoo Donuts, you probably should. When I lived in the northwest, I experienced Voodoo Donuts in Portland for the first time. These guys are crazy. Their donuts are crazy. They are also crazy delicious. By some fluke, they opened a shop up in Denver. All of the other locations are in the northwest but for some reason they decided to come here. I couldn't be more thrilled.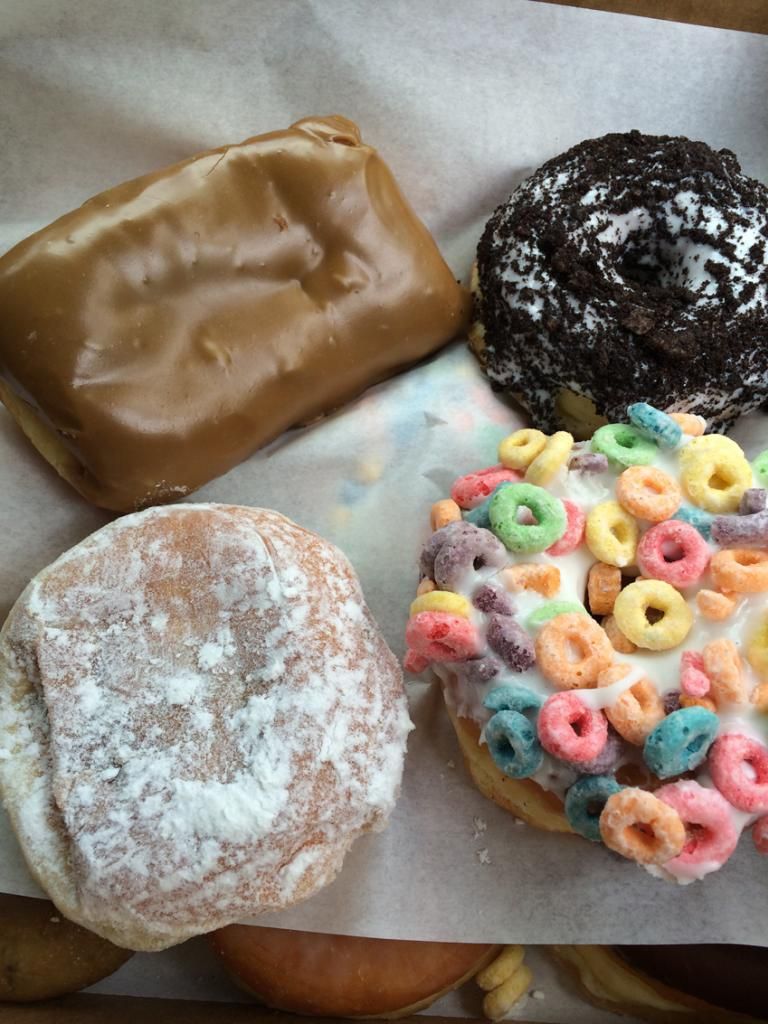 We ordered the Voodoo Dozen, 13 donuts that the staff hand picks for you. We also had two coffees to go. We ended up eating a donut in our car before making the drive back home because there's no seating at Voodoo. It was warm that day. Our donuts melted in our hands as we ate them. The coffee was super good.
This was a perfect way to begin our anniversary celebration.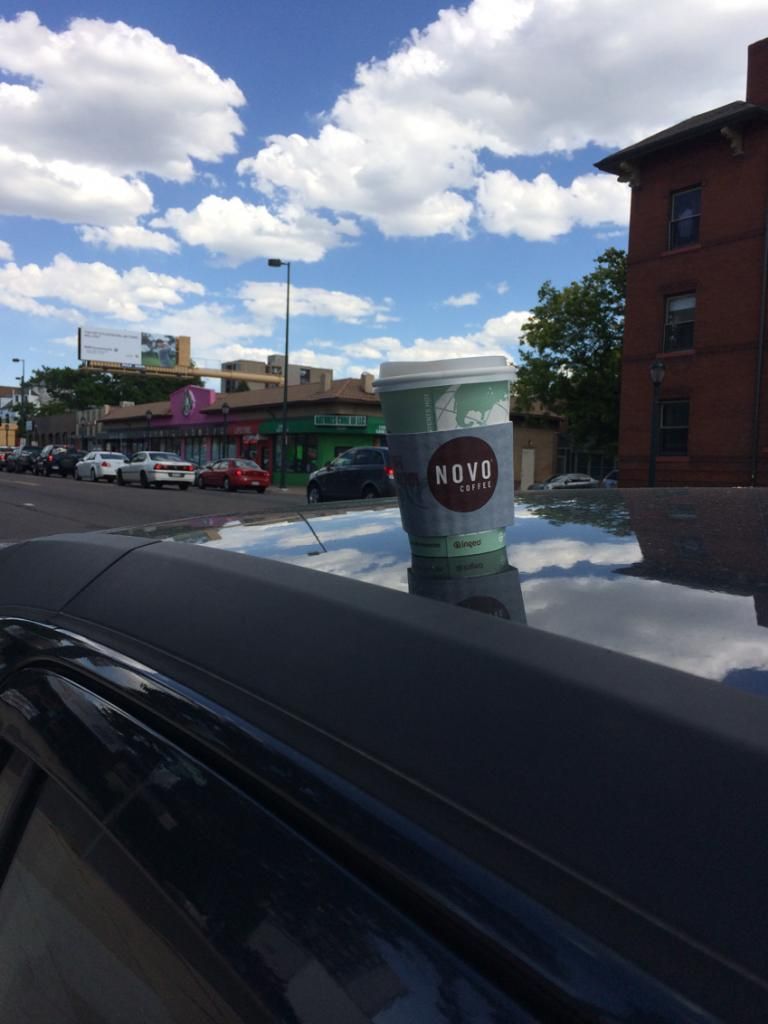 We made the journey back home, stopped at the grandparents to feed the kiddo so I could think straight (if you're breastfeeding you probably know what I'm talking about and pumping in the car SUCKS.)
We then ventured to Old Town, Fort Collins. A few posts back I talked about the new restaurant that we have come to love called the Mainline. We went there again. We drank good beer and ate good food. We talked about our goals and dreams for this new year of marriage. We talked about new business ideas and focusing more on the ones we already have. Getting out of debt. Upgrading to newer computers. Putting our house on the market and moving. Fitting back into my skinny jeans.
Helping Marin grow up smart and strong.
If you know me, this conversation is what gets my mind spinning, in a good way. I love a good goals discussion, especially when good food, good beer, and a nice looking man with a great beard are involved.
After dinner, we headed back, picked up Marin, and put her to bed for the evening.
All in all, we are ready for this next year. We are excited for what is ahead. I wouldn't want to live out this life with anyone else.