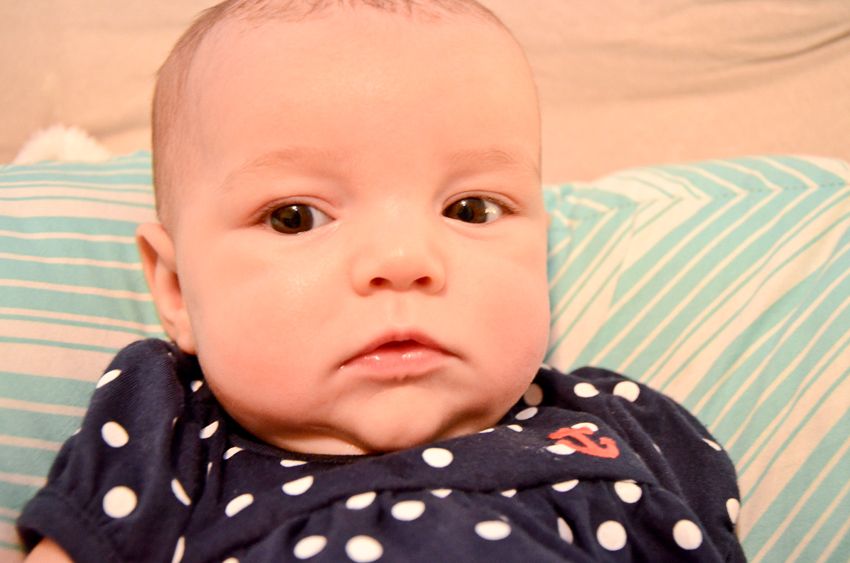 It's so crazy to think that this time last year, I was about 4 weeks pregnant. I now have a sixteen week old child. I will never forget that day I took the pregnancy tests. It was June 7th. I was helping my mom with a garage sale. I had a few things at work that were really stressing me out and I was trying to not let those things bug me. I took the tests early in the morning and really couldn't keep my mouth shut. "I might be pregnant." I kept telling my husband, my mom, my grandma, my mom's friends, anyone that would listen to me.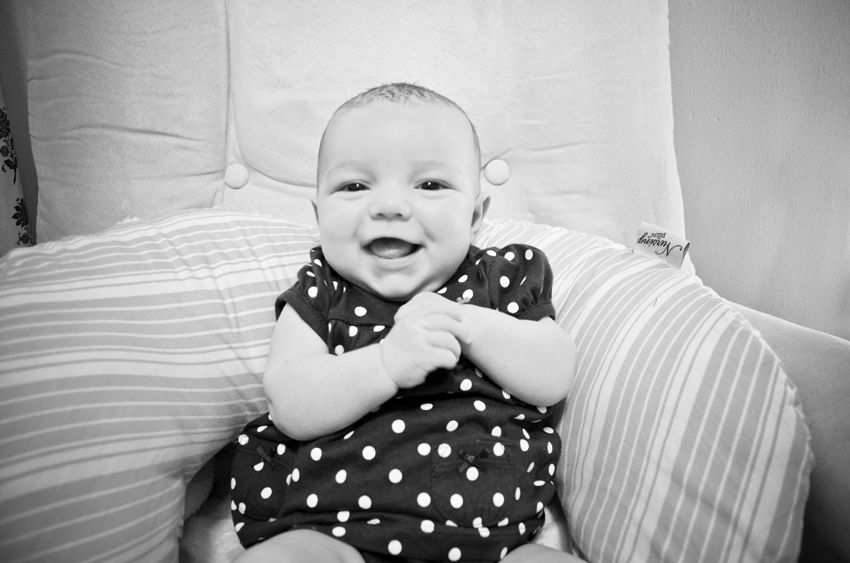 So much has changed since I was 4 weeks pregnant. There is so much to be thankful for. We feel very far away from the times later on in my pregnancy when I was told that I didn't have enough fluid or that Marin was measuring too small. We are very far away from the wondering of whether or not our little girl would be healthy. Those stresses don't hang on me anymore. I now wake up everyday with a baby that is healthy, vibrant, and growing like crazy. I am so thankful for that.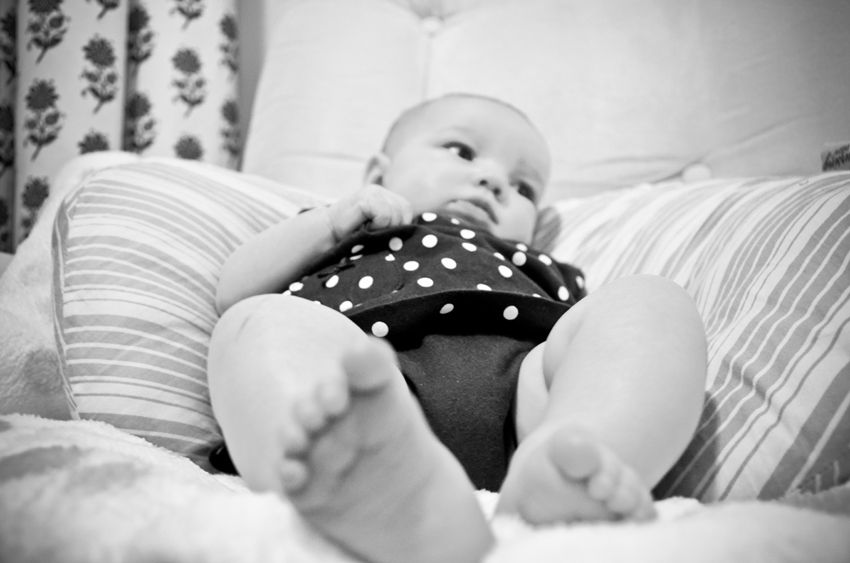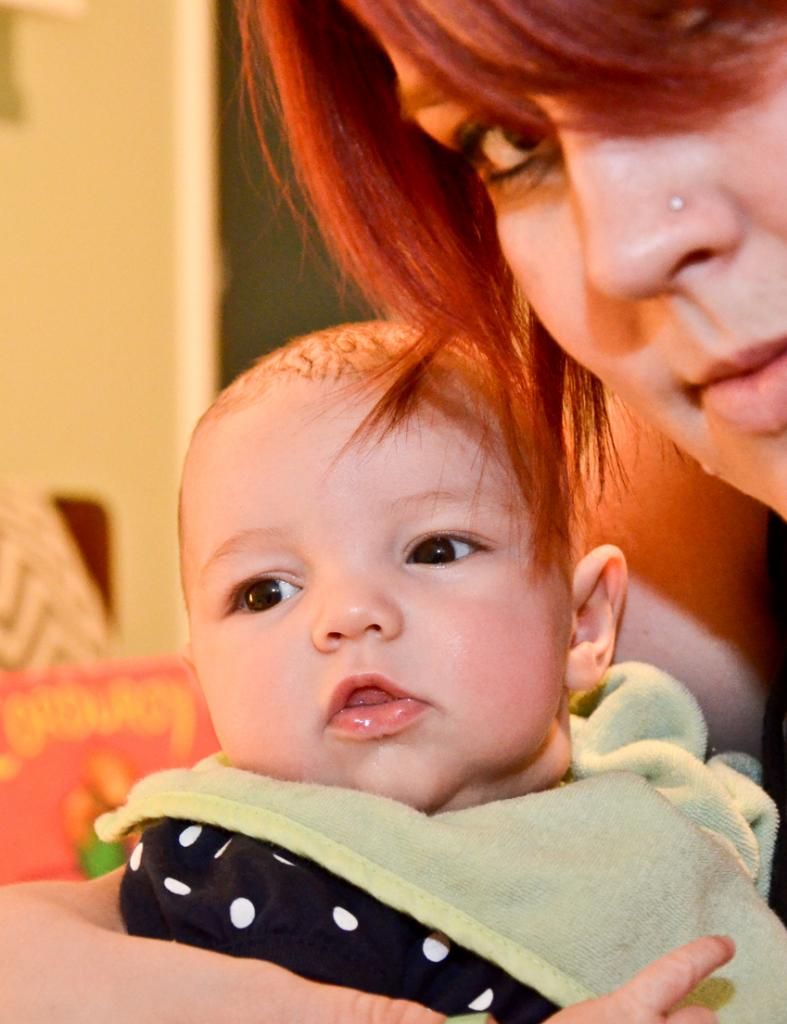 We have been so blessed by this little girl in our lives. At times, it is difficult, don't get me wrong. When you become a parent, you much be selfless. You are no longer at the forefront of your existence, but your child is. You are there to care for them, to teach them, to love them. They cannot do it without you and you cannot grow into who you are supposed to be as parent without them.
She amazes me everyday. She challenges me every day.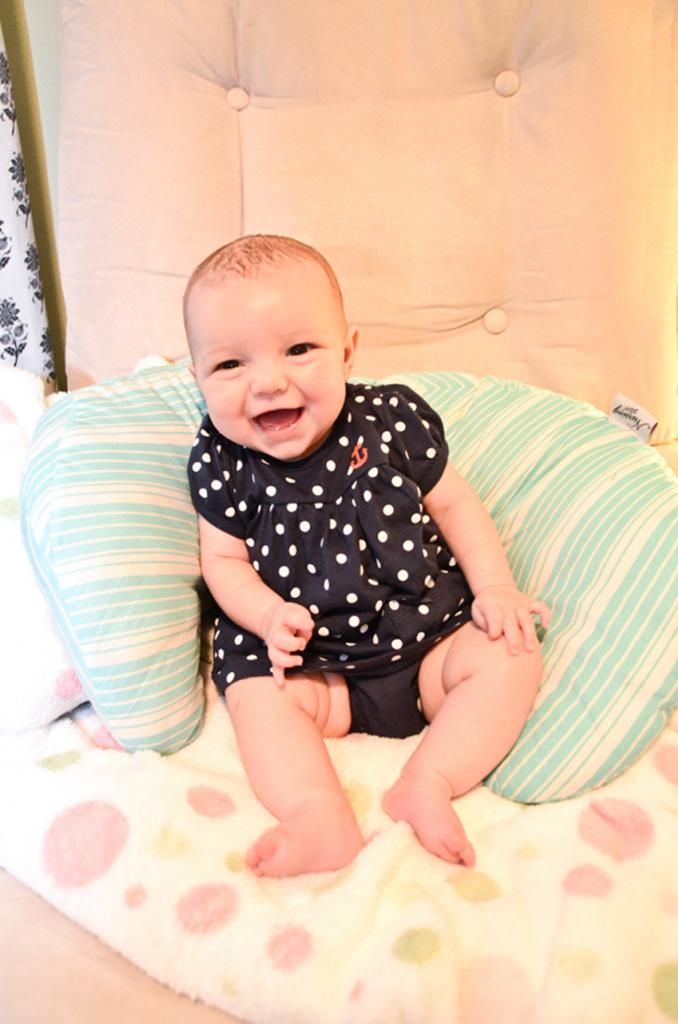 In a few short days, we will have a four month old on our hands.