I live between two worlds most days. The first is the one where I go to work and time passes in the blink of an eye. It is in this world that I am buried by deadlines and discussions, meetings and brainstorming. Everything moves at such a fast pace and then I find myself already facing a weekend once more.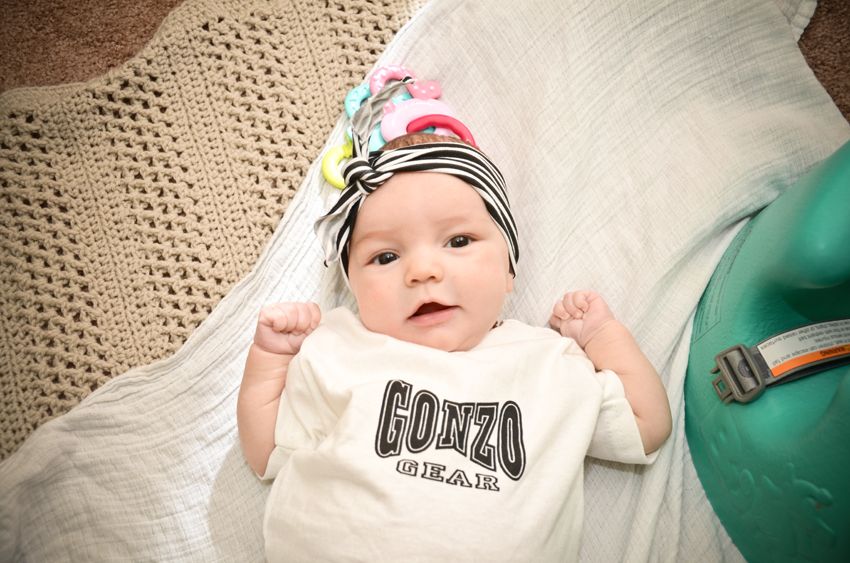 The second world I live in is the one of being mother and I long only to freeze time in its place and rest for a while. It is in this world that I am up to my elbows in dirty diapers and spit up, but also anxiously await the sound of a new coo or giggle, or the triumph of a babe that is discovering how to roll over and discover the world around her.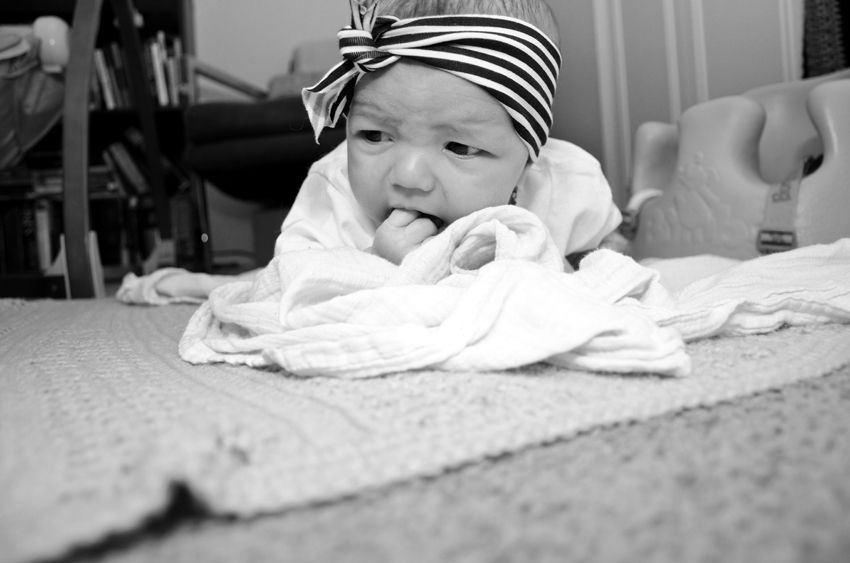 I am always between two worlds. A bend and a sway.
Marin is fifteen weeks old today. I was thinking yesterday afternoon as I was driving home with Marin in the seat behind me, how quickly life is passing. I have a friend that is currently awaiting the arrival of her first child and I can't help but think about how not so long ago, we were in the same boat they are in. The waiting. The anticipation. The build up to the most painful yet rewarding thing I have ever done. I was thinking about how I have already mostly forgotten the pains of childbirth or the way my feet were so swollen or the sleepless nights those first few weeks where I could hardly tell day from night. It has all faded away into memory and I find myself with a baby that changes and grows every day right before my very eyes.
We have our good days and our bad days. We have our fussy afternoons that give way into sometimes fussy evenings. But, all in all, I find myself continuously thinking about my kid as I am away at work. She is always somewhere in the back of my mind, always present, always growing. So much of me wishes she could stay this age forever yet the other half desires to know of the girl and then woman she will some day become.
Two worlds. A bend and a sway.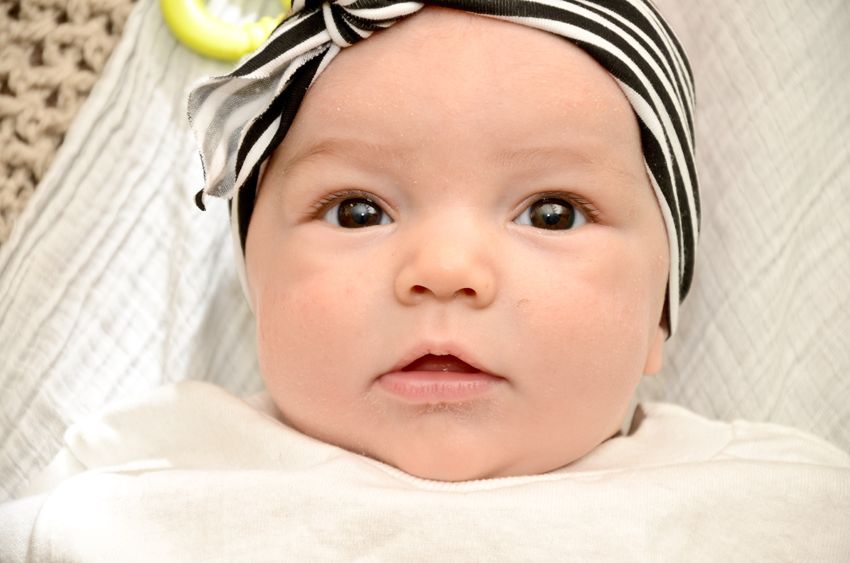 (This is my most favorite photo that I have ever taken of our daughter, at least so far.)