A part of me has been dormant for over a year now. A part of me has been silent. Somedays I notice its absence, other days I am knee deep in all that life has to offer and all that parenting brings with it, that I forget to remember and look back for even just a moment.
As of August 9th, it has been one year since I played music with my band. I was a few months pregnant at the time and my guitar still could fit over my growing belly if I tilted it to the side a little bit. We played at a local coffeehouse/bookstore. The faces of our friends and family looked back at us from comfy couches and tables filled with coffee and scones and good beer.
During that evening, I wasn't fully aware that it would be the last time that I would play those songs with those wonderful people for a long time. Originally, we were planning on playing a show in October but then we faced some complications with little Marin and I was way too stressed and worried to play a show. My belly was probably too large then anyway. Playing guitar pregnant is a pretty interesting task.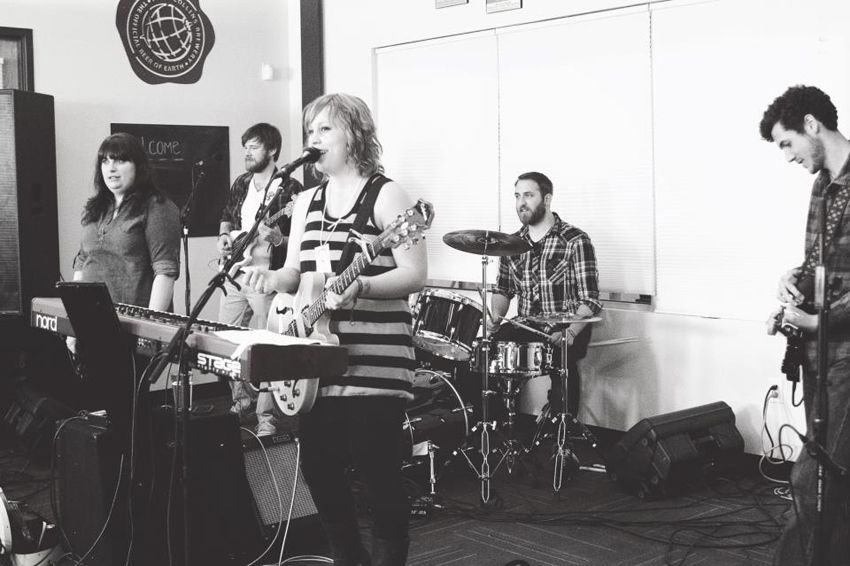 I wish I would have known that it would be the last time, at least for a while. I want to go back and hold all of that evening closer than I did. We had just started introducing a bunch of new songs, none of which have been recorded to this day. I don't want to lose them. I want to hold on to them with everything
within
me.
Playing music is like nothing else that I have ever experienced. There is no other aspect of my life that can be so freeing yet so focused all at the same time. I get the opportunity to completely let go but also share intense parts of who I am and the experiences I write about. There is nothing else like it.
Parenting truly changes everything. Becoming a mom has shifted my focus almost completely away from myself to this little baby that can't care for herself. I have gone through more physical, mental, and spiritual changes in the past 6 months than I have in most of my life. I don't regret any of it.
I don't want this to be the end of my music. I believe it was placed in me for a reason. I also believe that we go through certain seasons where you must lay certain things down in order to embrace something new. I believe I am in that season.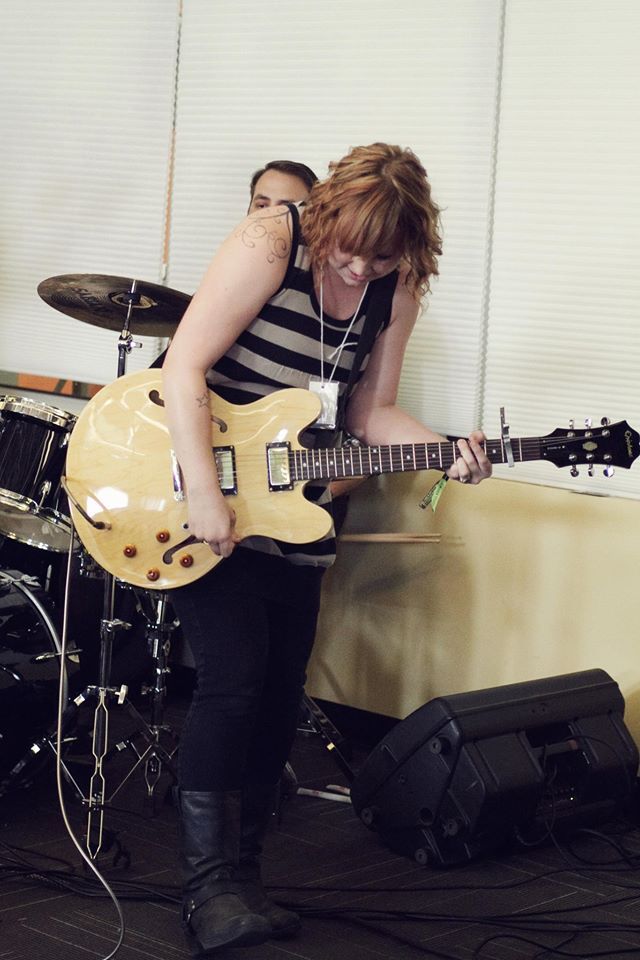 I will play again. In what capacity, I truly don't know. But, if you are reading this and you were a part of the music we played, just know that I don't want to be gone forever. I want to be able to call you up randomly and we can go play a show. I want those late nights talking about life on the back porch mid-practice when we all just need a break. I want the feeling of coming together as a team and creating a piece of art that none of us could do just by ourselves. I want to be able to play the same bridge over and over again until we get our parts just right.
I miss you guys. I miss the feeling of guitar strings and calluses. I miss singing to the point of waking up the next day and hardly having a voice. I miss the ability to let go. I miss the insatiable need to create something of worth.
I hope one day we can all continue on this journey together even though we all find ourselves in so many different seasons. I hope one day we can capture what we created in a record.
I don't need to be

famous

. I don't need to travel the world playing music. I just want to do this with people that are in it for the same reasons I am: because we don't know how to

function

in life without it and know that when we aren't playing music something is missing.