Another week, another set of days, another set of realizations about how quickly our baby is growing up. I'm to the point now where I truly cannot imagine a day without her. The days before she came into this world seem so distant to me now. The days of when she was even first on this earth are all a blur, when she was a tiny, wrinkly newborn. It was in those days that I spent most of my time bright eyed and bushy tailed, in awe of this little human that rested in my arms and realizing that I had no idea how to really be a parent.
We just take every day as they come. More often than not, we smell of spit up and Marin's coos echo every where she goes. She had begun to babble and drool fairly consistently. She spends a lot of her days in the company of all of the grandmas, grandpas, aunts, and uncles that love and adore her. We are blessed so much by the family that surrounds us. It does take a village.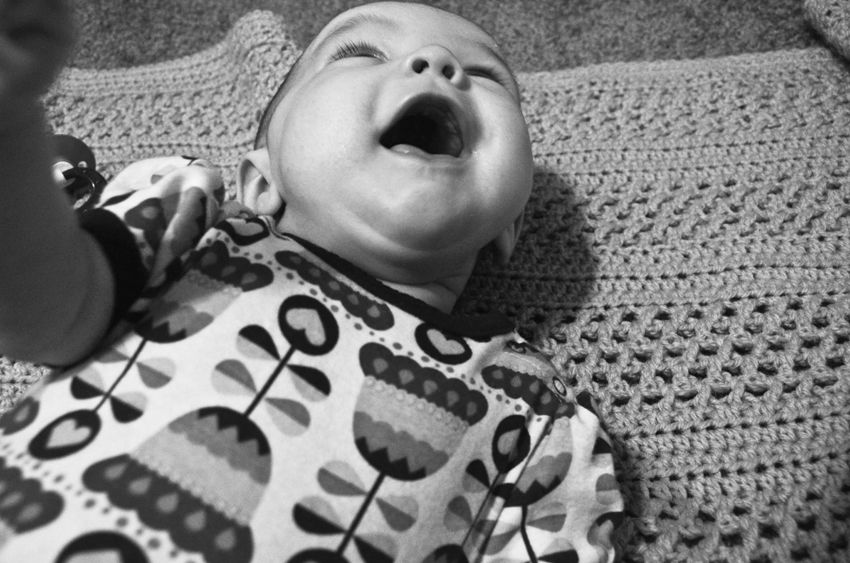 The days seem to fly by so fast lately. I am up before the sun and then I blink and we are putting Marin to bed. She makes everyday worth it though, even if they pass far to quickly right before our eyes. Our baby is 3 months old now. I know I will blink and she will be 6 months old. These are exciting times in our home and I wouldn't trade it for anything.
Marin rolls over like its old news lately. Sucking on her hands is her pastime. Drooling everywhere has become commonplace around these parts.