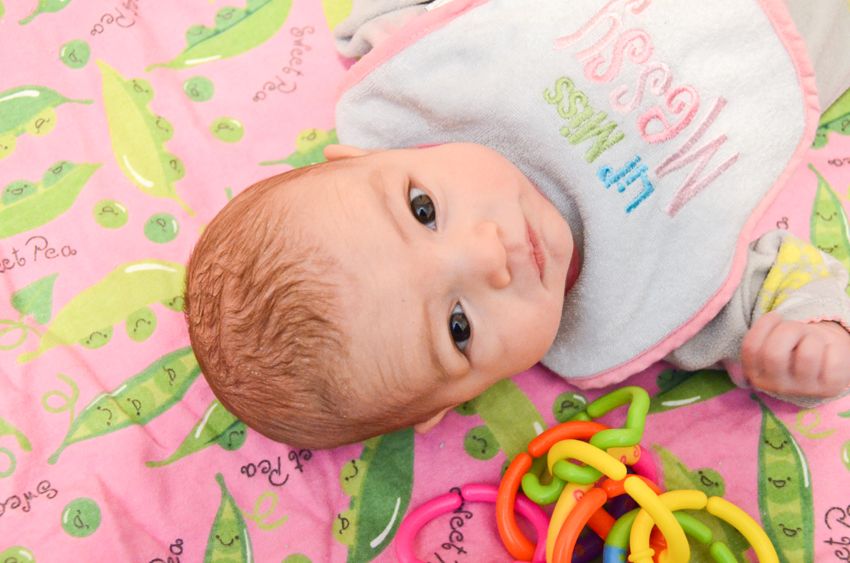 In a few days, we will have a 3 month old child on our hands. How did that happen so quickly? Every time she hits a new stage or milestone I always think that this is my favorite age. Every week has been my favorite week with her. The first few were really hard, don't get me wrong, but each week brings a new glimpse into who Marin is becoming.
I feel we are facing another growth spurt. She is eating a lot more than before.

Marin is very fascinated with her hands and gnaws on them often.

She is becoming stronger everyday and lifts her head up very well.

She is becoming more vocal and is finding her voice.

She can grasp on to toys and give them a good shake.

She is still sleeping through the night but is moving around her crib a lot more.

We had probably the roughest evening just the other day. She was having a tough time but we finally got her to go to sleep and then she slept like a champ.
Ryan and Marin enjoy a few mornings a week together flying solo. They also spend all day Wednesday together while I'm at work.

Marin enjoys screaming over Ryan's guitar playing. They have a system now.

Nothing calms Marin down quite like her Dad.
I have officially returned to work and despise pumping but I am pushing through.

I managed to get myself pretty sick last week. I think being insanely busy, returning to work, and waking up too early with a little one finally caught up with me. This cough won't leave me alone.

I am learning how to manage my time and turn off work when I am home, unless I am working from home. It is a process and an art form.

I celebrated my first Mother's Day and I am thrilled that we get to call this little gal ours. She blesses me, challenges me, and grows me every single day.