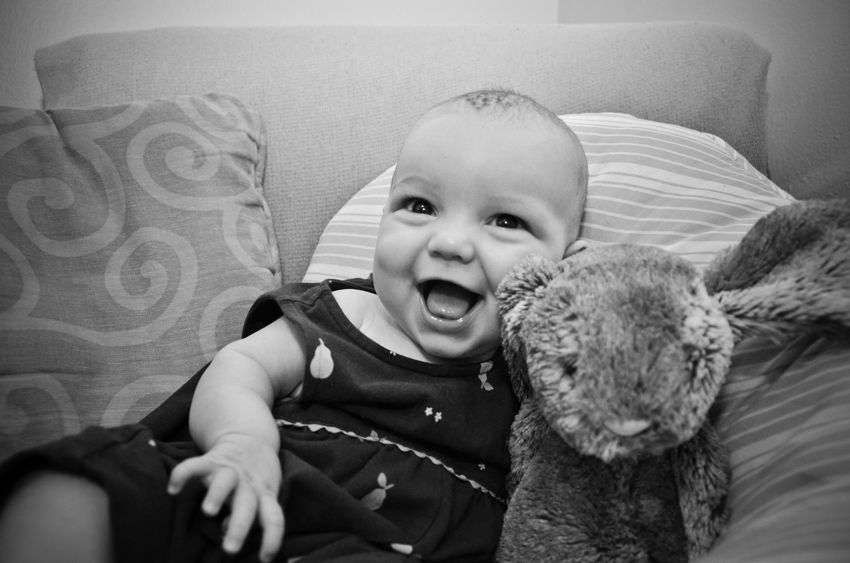 Tomorrow, our little peanut will be 5 months old. This past week has had its ups and downs but through it all she still continues to capture our hearts. I wouldn't be surprised if in the next week or so we see a tooth poking through her sore little gums. It's been quite an uncomfortable experience so far and I know that it is no where near the end. But, we are learning and loving through it all and that has to be enough.
Marin is constantly rolling over. I have been needing to go in a few times every night to make sure she hasn't rolled herself into a corner of her crib. She is still trying to get a handle on how to control all of that. Since we no longer swaddle her at night, she roams ALL OVER THE PLACE. I am on constant watch right now with the baby monitor. I hope the end of that is somewhat near.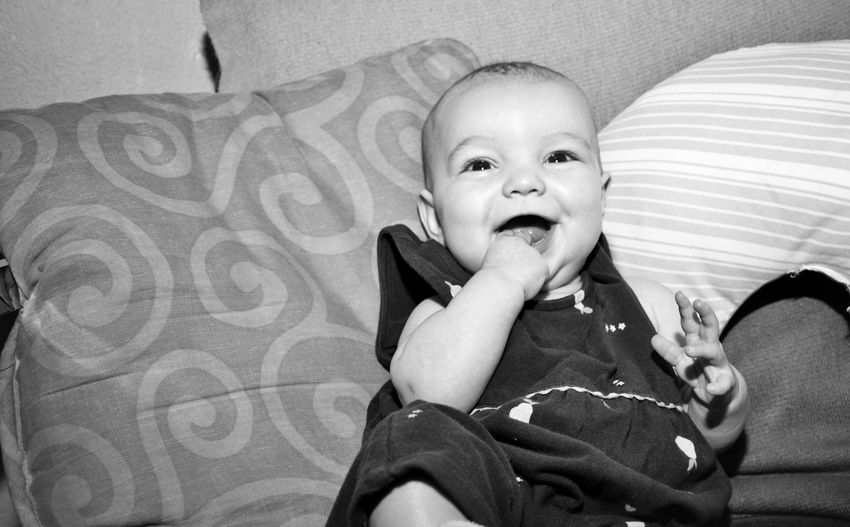 Anything that is close to Marin eventually gets into her drool covered hands and into her mouth. She has to touch and taste every little toy. She is a drool machine and has been destroying bibs throughout every single day.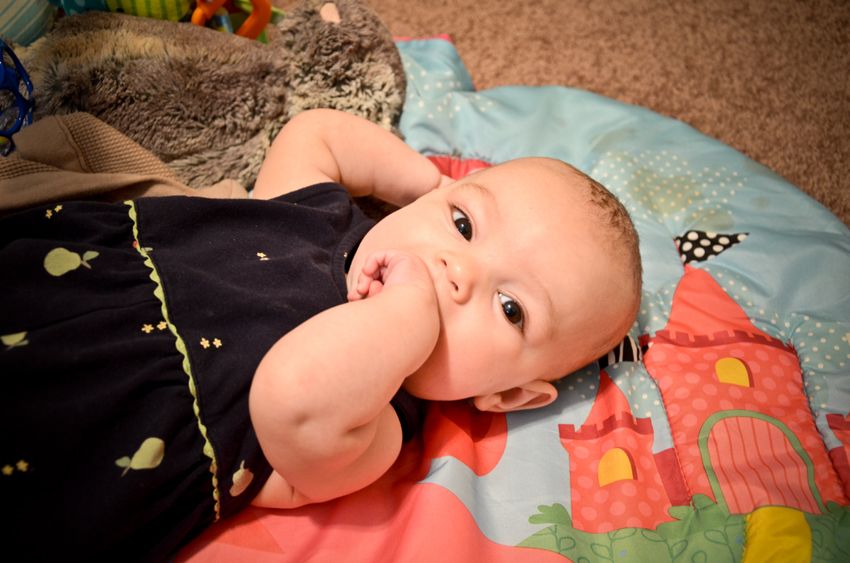 Ryan did take some awesome photos of her this week but I can't get them off of the camera. We are having a bit of a file conversion issue. Once I get that figured out, I'm sure you will be seeing those photos. They are cute. Marin is pretty darn cute. Stay tuned.