(I took these photos way too late at night. They are a little fuzzy, but I like them.)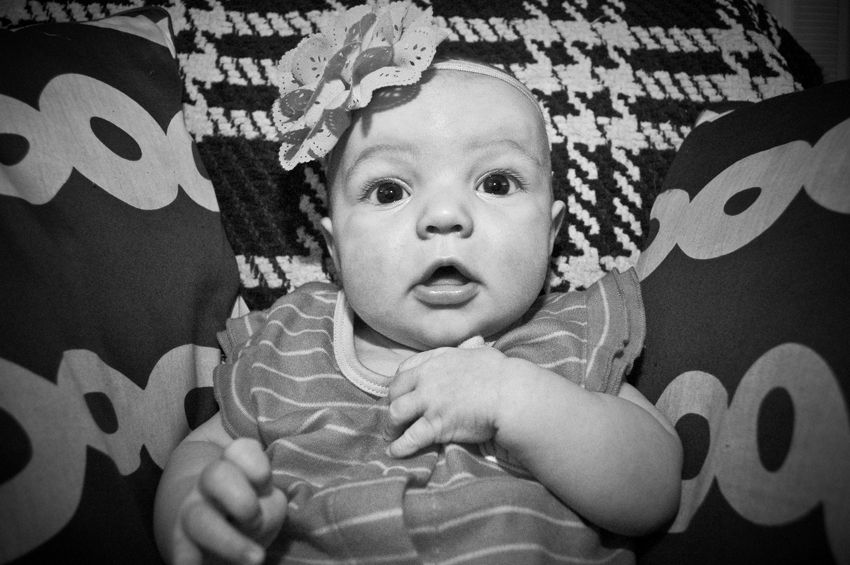 Marin is 19 weeks old this week. She is 135 days old. We love her more everyday and she surprises us more every day. I sound like a broken record, but the fact that she sleeps through the night at four months old still shocks me. She's drooling like crazy and soaking bibs like it's going out of style. I believe teething is not too far off in our future. We are gearing up to start introducing solids and I have been researching that new process like crazy. We still need to get a high chair. I went through all of her clothes the other day and put away far too many things that she's already grown out of.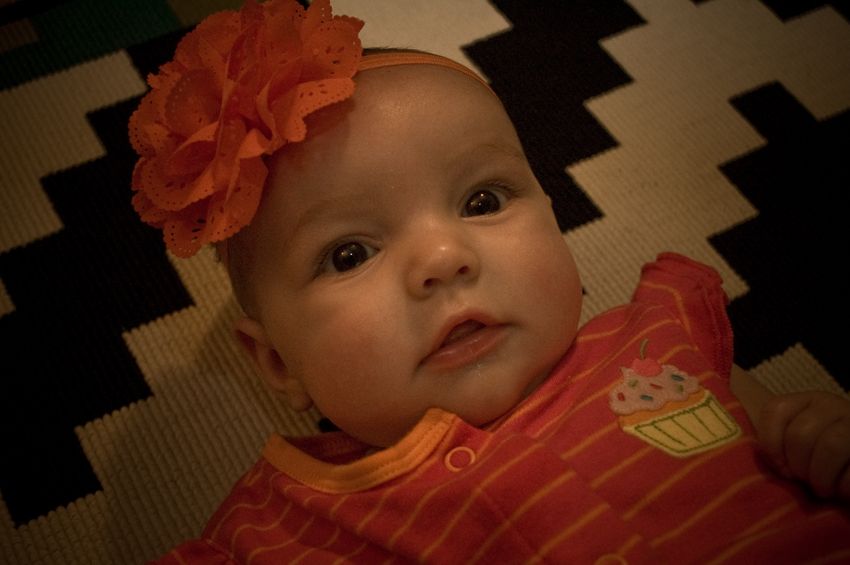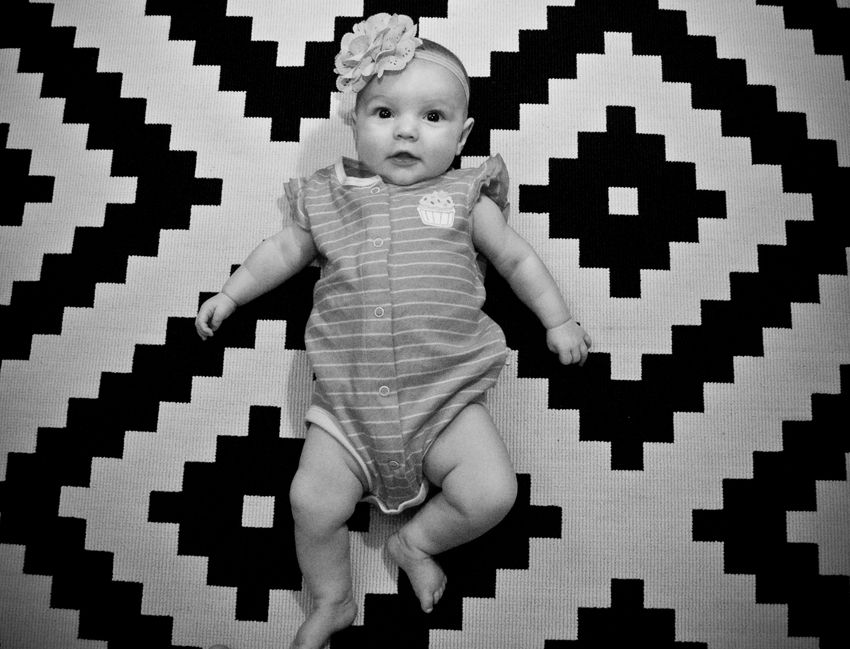 Our baby is growing up so fast.
Baby Marin. Week Nineteen.