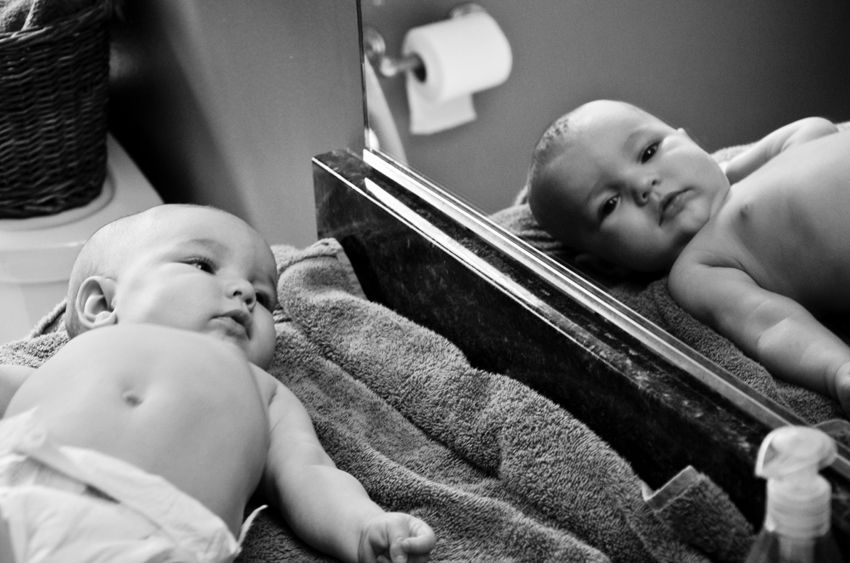 This week has presented many ups and downs. We go from having wonderful afternoons to nights where we can seem to get Marin to calm down to sleep. Sunday night was one of those nights. The day was perfect. Marin was a little angel and even napped long enough for me to make some good headway on a wedding I'm currently editing. As we were going through our normal bedtime routine she just decided that the routine wasn't what she needed that evening and the tears flowed. The only thing that finally got her to sleep, aside from probably pure exhaustion, was pacing the room in dad's arms. I think it's the beard. It calms all things.
Still no little teeth yet but I know we are in the midst of breaking through tiny gums. We tried some banana the other day and she wasn't too thrilled with that quite yet. It's all so new and unknown, for both her and us.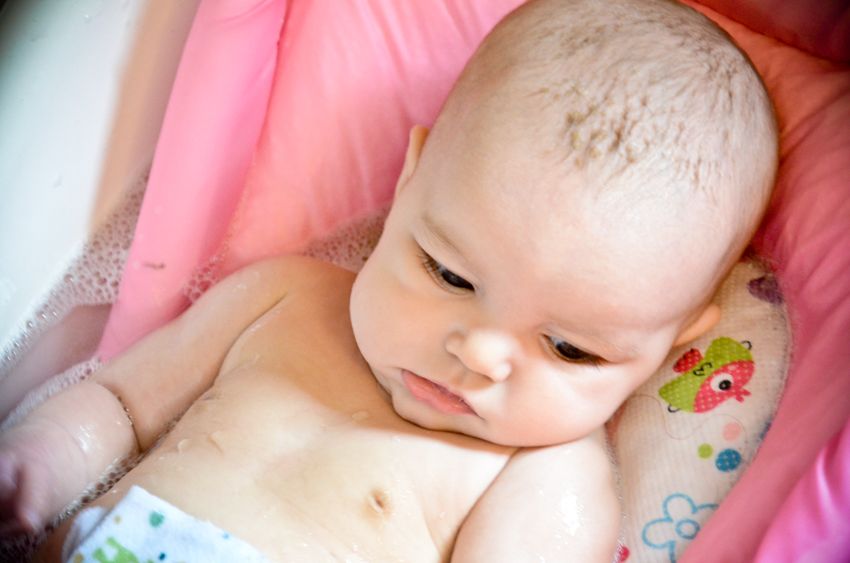 I pray for many good naps today and the next. She is growing faster than I think even she can keep up with.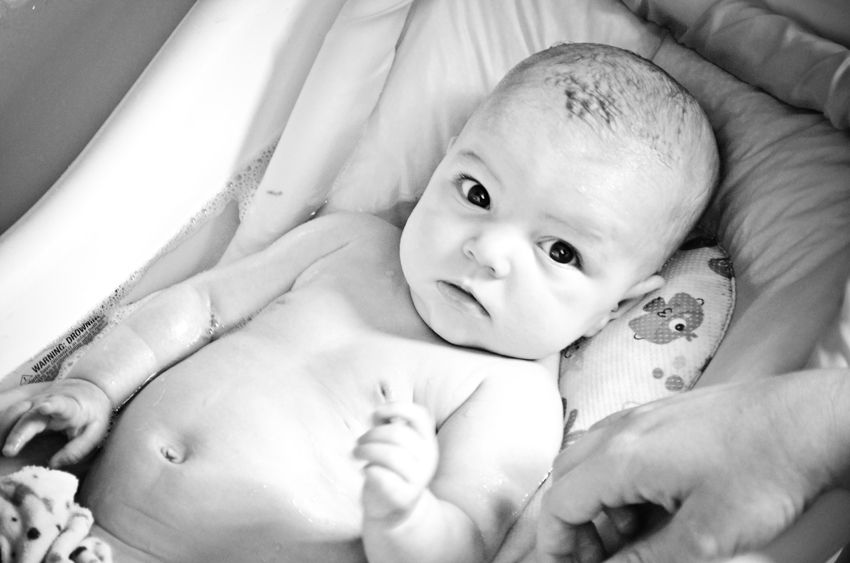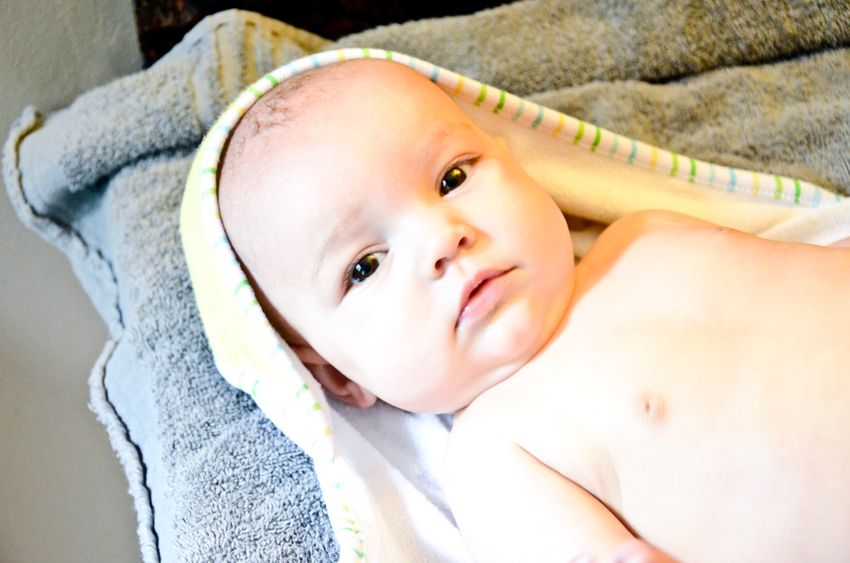 (PS. Nobody freak out. Dad was holding her and keeping her safe while she was getting her picture taken by the mirror before and after bath time.)