A few months ago, I stumbled across this company that hand picks a number of outfits for you based on a style profile you create. They then send you the clothing in a cute little box, you try on the pieces, then decide what to keep and what to send back in the little postage bag they give you, and then you pay for the items you want to keep all while updating your profile and preferences for the next shipment.
There is something so thrilling with receiving any type of snail mail; make it a box of clothes hand picked just for me and I'm obsessed. I think it's so fun to see what the stylist picks out for me, based on what my profile says. It's like the thrill of the hunt at a clothing store without leaving the comfort of your bedroom.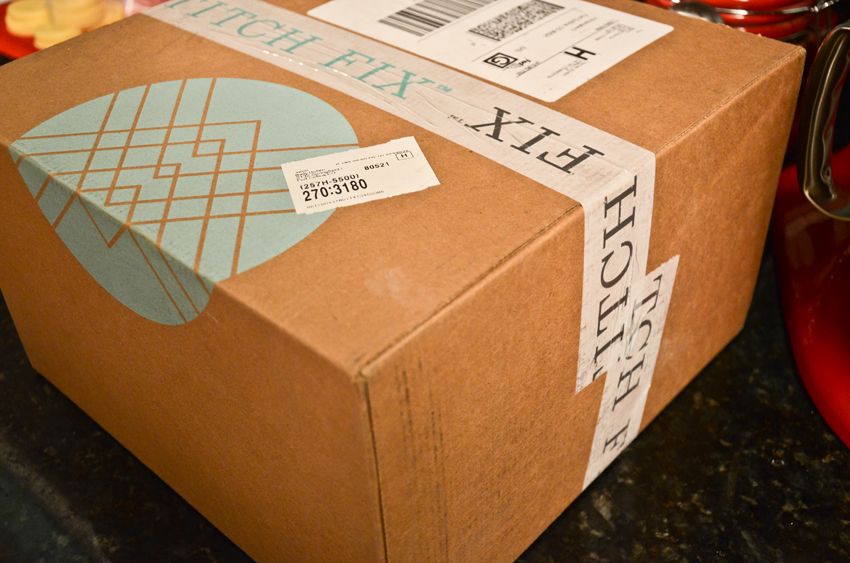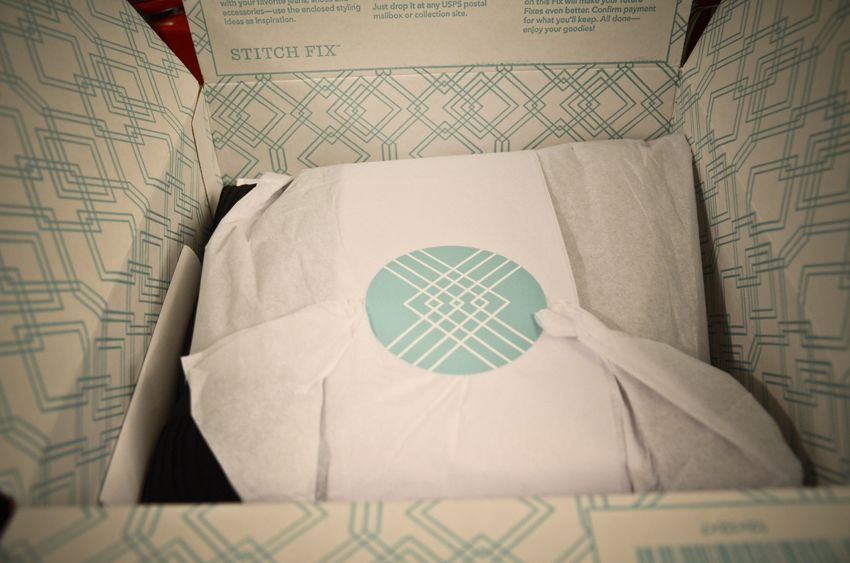 I love their packaging too!
Stitch Fix allows me to jump out the box every once in a while with the clothing I buy but also helps me build up a timeless collection of clothing that I will wear for a long time. I have a horrible habit of buying the cheapest stuff I can find even when it isn't quite what I'm looking for to wear and then I wear it until it completely falls apart. I'm finding that investing a little more into some pieces that are high quality and stylish, I am setting myself up for clothing success.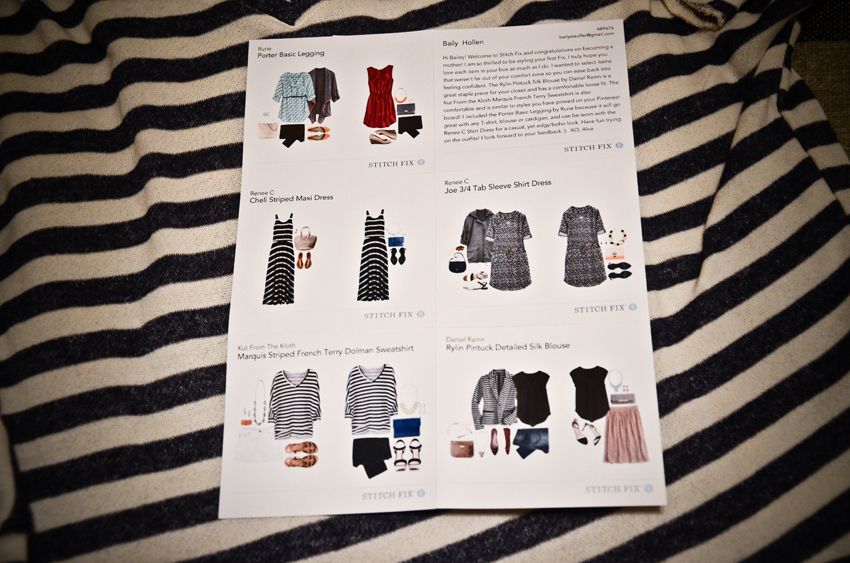 Stitch Fix sends some ideas as to how to wear the outfits.
I signed up months ago and was on a waiting list for bit of time. I received my first box at the end of June. I tried on all of my outfits, narrowed it down to two pieces, filled out my thoughts and comments on each piece of clothing on their website, paid for the items I wanted, and sent back the ones I didn't. I would probably have kept one or two more things in the box but I was diving head first into my No Spend July and I didn't want to tarnish that whole plan right from the get go.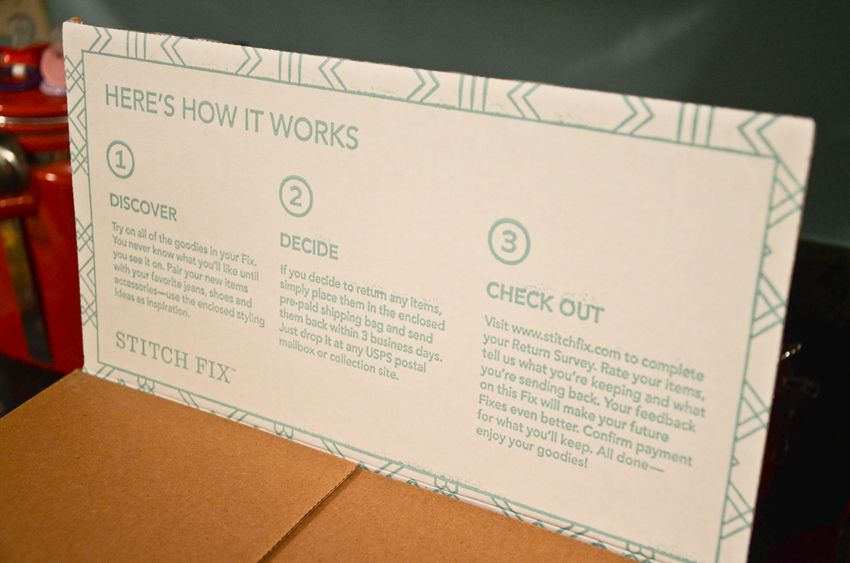 I ended up keeping a striped maxi dress and a pair of leggings. Not wearing cheap, five dollars leggings is amazing. I wear the new ones to work almost every day I can.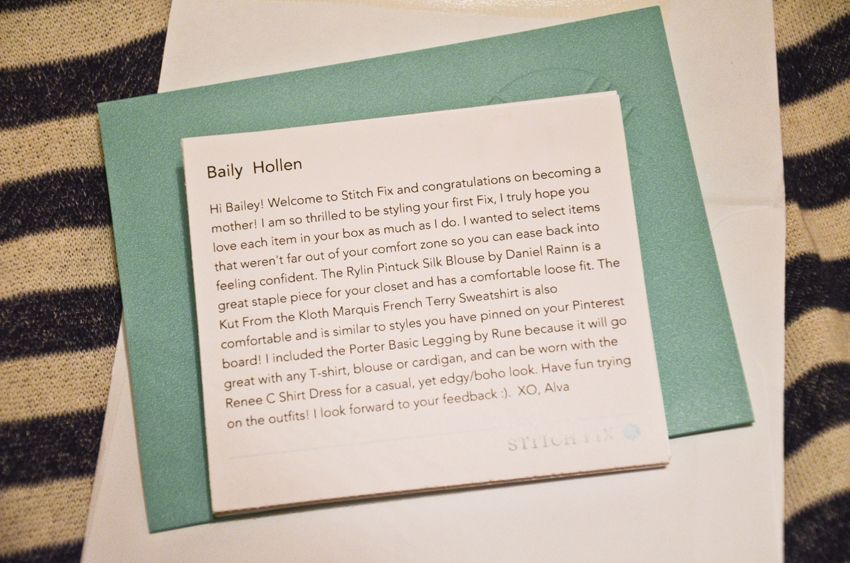 I can't wait for my next fix to show up on my door step. It's like Christmas every single month. They were so awesome and understood my clothing needs as a new mom when I wake up feeling like nothing fits me anymore.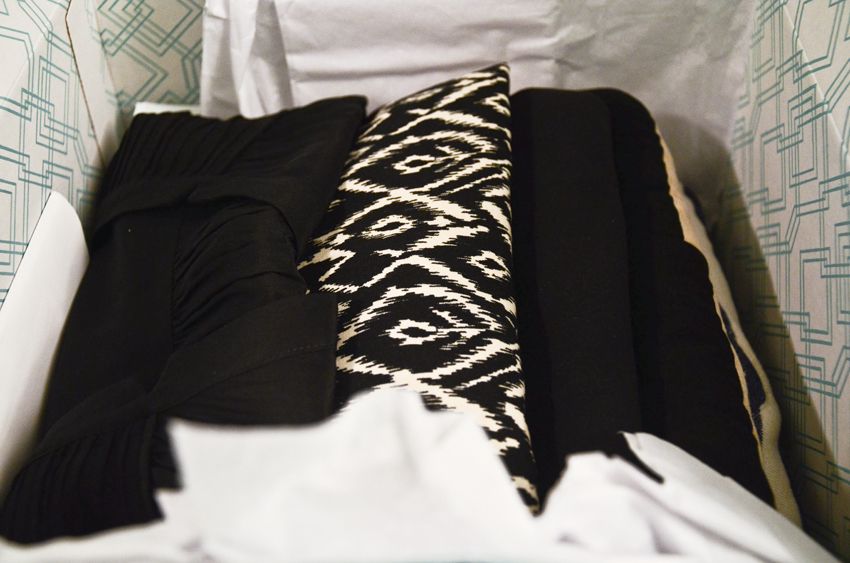 Are you interested in getting a fix that fits your needs? Click below, tell them Baily Hollen referred you, and start building your style profile. You won't regret it, I promise!